The Poison is Everywhere
Just look at TV footage from around the domestic leagues, from around Europe and from the rest of the world. It is a problem in almost every game that we see. Lionel Messi and Cristiano Ronaldo appeal to match officials week in, week out that they are being held.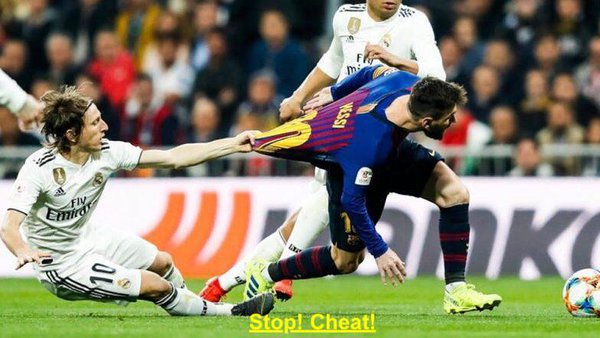 Referees have been tasked with clamping down on the offence but it is a thankless undertaking as professional footballers are often well practiced in disguising their pulls on shirts. Sergio Ramos, Gerard Piqué, Virgil van Dijk, Toby Alderweireld and their ilk are rarely caught with a handful of an opponent's shirt by the ref but TV cameras show that they are serial offenders – almost every corner and set-piece sees them wrestling with an opposing player – but the offence is so difficult to detect accurately.

At least it was until now!

If this all makes sense to you please take a couple of minutes to look at the Home page of this website and explore a little.